Let's talk about obesity in San Bernardino 
---
Obesity cannot defeat the Latino and African American Communities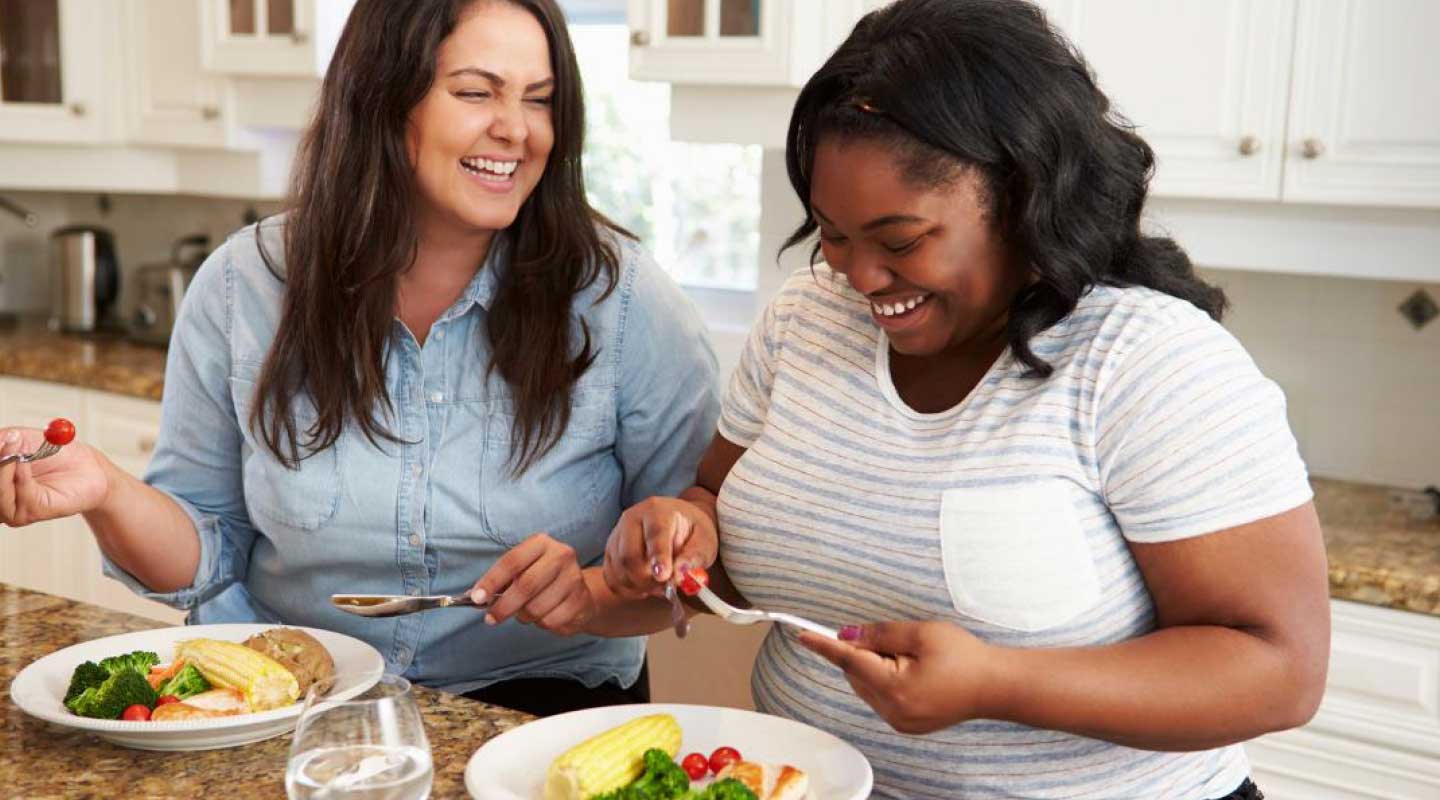 We most likely know someone who is overweight or has obesity. In fact, worldwide obesity has tripled between 1975 and 2016. In 2019 alone, San Bernardino County had an obesity rate of 27.3%. The United States is often ahead of other nations in the number of overweight and obesity cases, with the rates in both adults and children increasing every year.
The numbers
Below is a chart showing trends in age-adjusted obesity and severe obesity prevalence among US adults aged 20 and over from 1999-2000 through 2017-2018: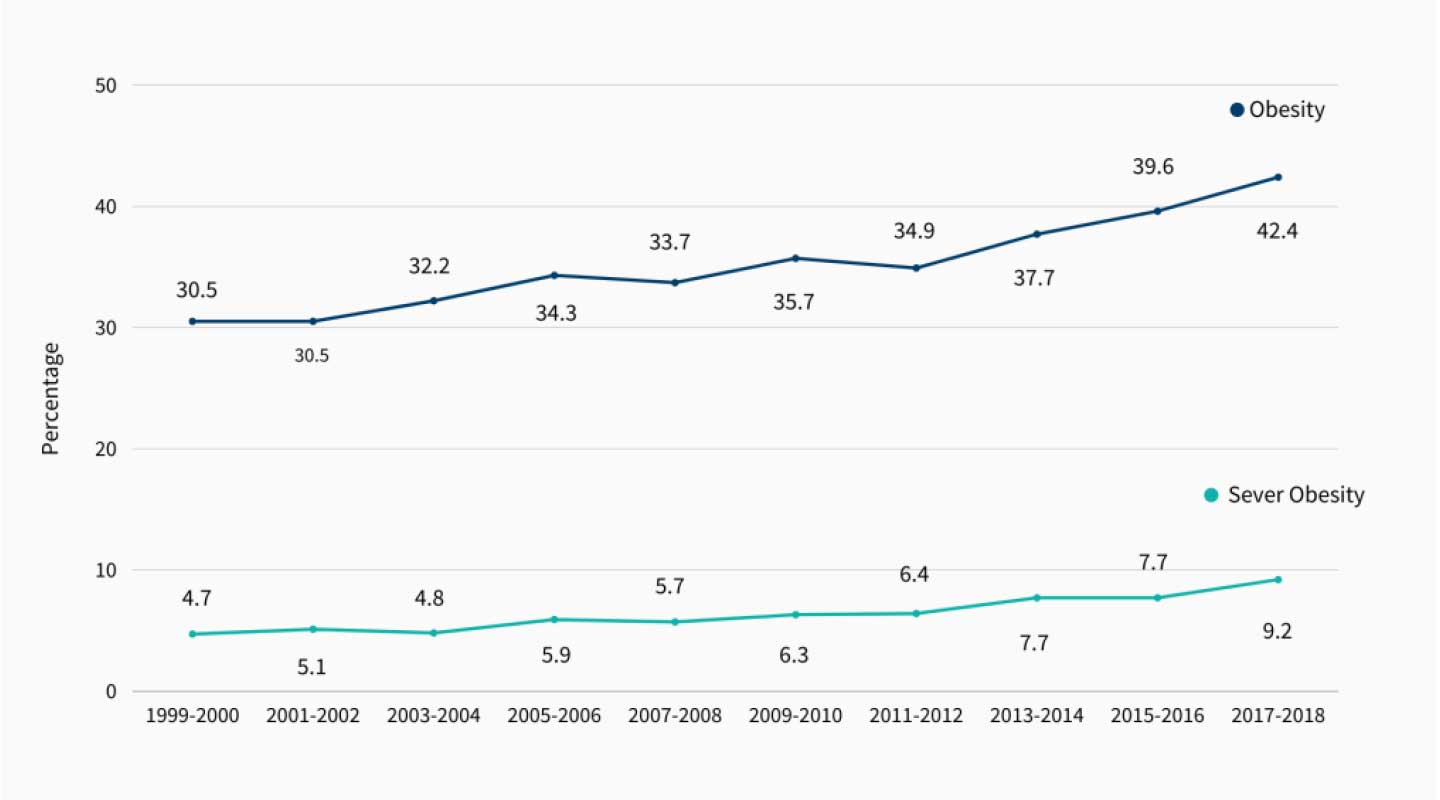 In addition, below are charts showing weight statuses of adults in San Bernardino County and California in 2019: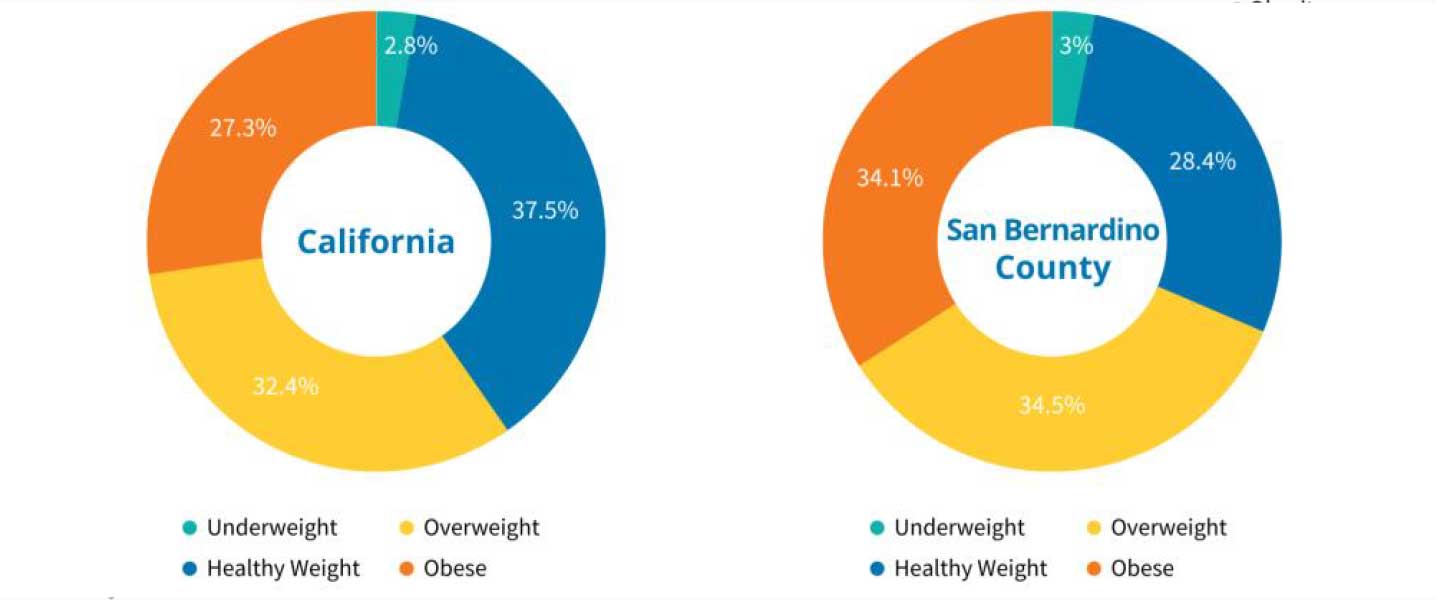 Obesity affects races and ethnic groups disproportionately
Obesity affects non-Hispanic Black adults and Hispanic-origin groups in a disproportionate manner compared to White and Asian adults.
Science and research seem to tell us that differences in obesity rates are due to a combination of genetic factors, economic status, culture, history of racism, refugee/immigrant status, and history of traumatic events. 
Even where you live can influence your weight. For example, if you live in an area with very few supermarkets but a lot of fast-food chains, the risk of obesity increases.
Below is a chart showing age-adjusted prevalence of obesity among US adults aged 20 and over, by sex and race and Hispanic origin from 2017-2018: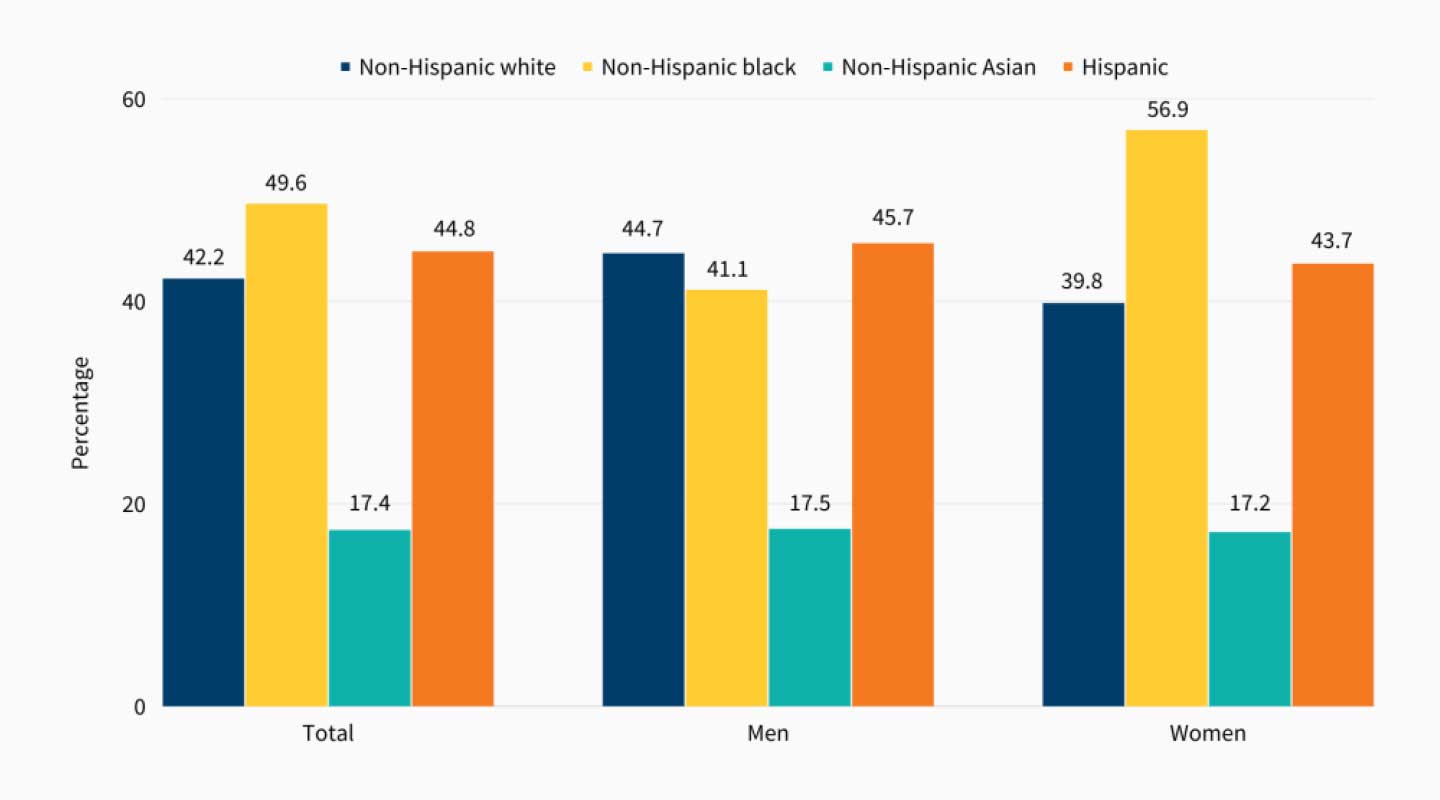 Obesity leads to many different negative health effects
So, what is the big deal about a few extra pounds? Isn't it healthy for children to be a little chubby as they grow up? The fact is that obesity leads to many different negative health effects such as: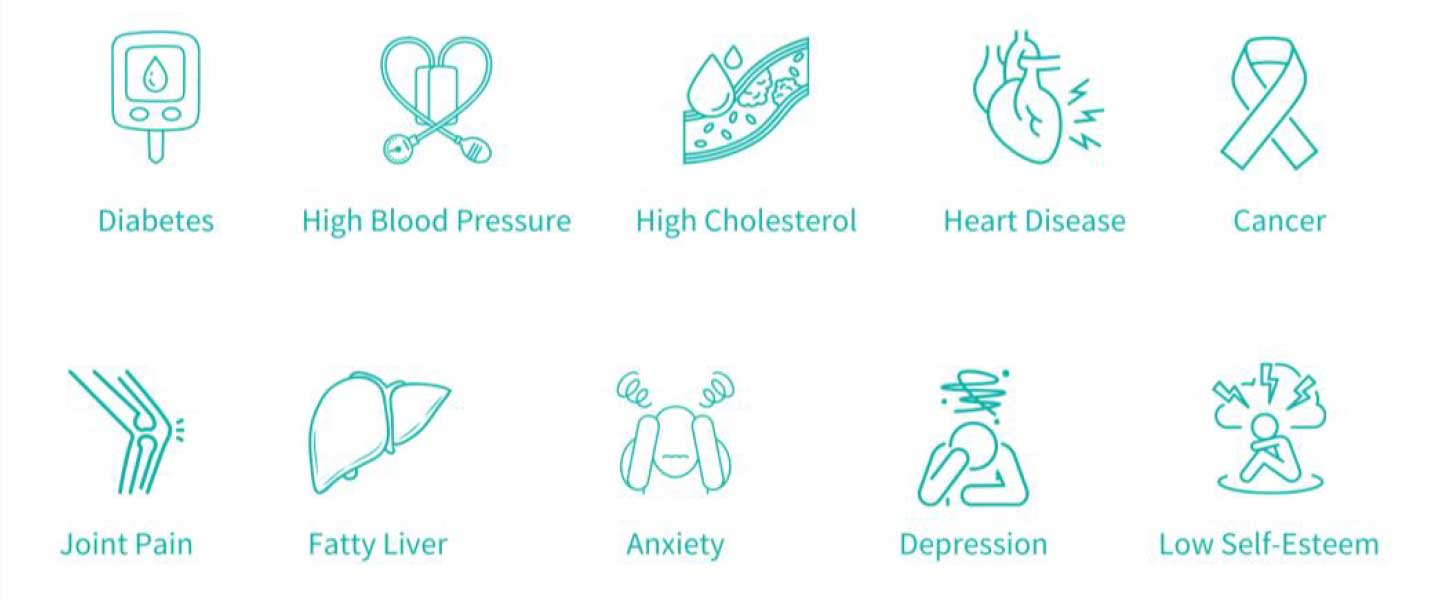 Additionally, obesity increases the risk of early death 6-12 times the average and is associated with a lower quality of life. 
How does it happen?
Obesity creates chronic inflammation in the body which causes damage to organs. Inflammation comes from the immune system being inappropriately activated to attack healthy parts of the body. It also increases the risk of cancer. Finally, obesity increases the risk of blood vessels becoming blocked with cholesterol, increasing the risk of heart attack, stroke and kidney failure.
Still unsure how this works? Look no further than the COVID-19 pandemic.

To make matters worse
There is a lot of stigma, prejudice, and discrimination against people with obesity. This added stress actually increases weight gain.
Here are community level solutions
CalREACH
The CDC has a national program called the Racial and Ethnic Approaches to Community Health (REACH) which is dedicated to reducing health disparities among racial and ethnic minority populations in the US. In California, the Department of Public Health runs more than a dozen programs from their Center for Healthy Communities. To learn more about the programs, click here.
El Sol Neighborhood Education Center
El Sol Neighborhood Education Center has provided community health resources for healthy weight loss and maintenance for over 30 years. This helps to address social determinants of health and foster sustainable change with community-driven, culturally and linguistically tailored interventions to diverse populations by our own Community Health Workers trained right here in San Bernardino. To learn more about El Sol's Health Promotion and Disease Prevention programs, click here.
Living Whole wellness program at Loma Linda
For more information about Loma Linda's Wholeness Institute and on recipes for successful weight-loss both in English and Spanish, visit Living Whole Recipes at llu.edu.
If you're curious to know more, Loma Linda weight-loss experts will be discussing how you can prevent and reverse obesity with changes in lifestyle in the podcast link below!
They will discuss how the following play vital roles in weight control:

To listen to the full podcast, click here.
---
---